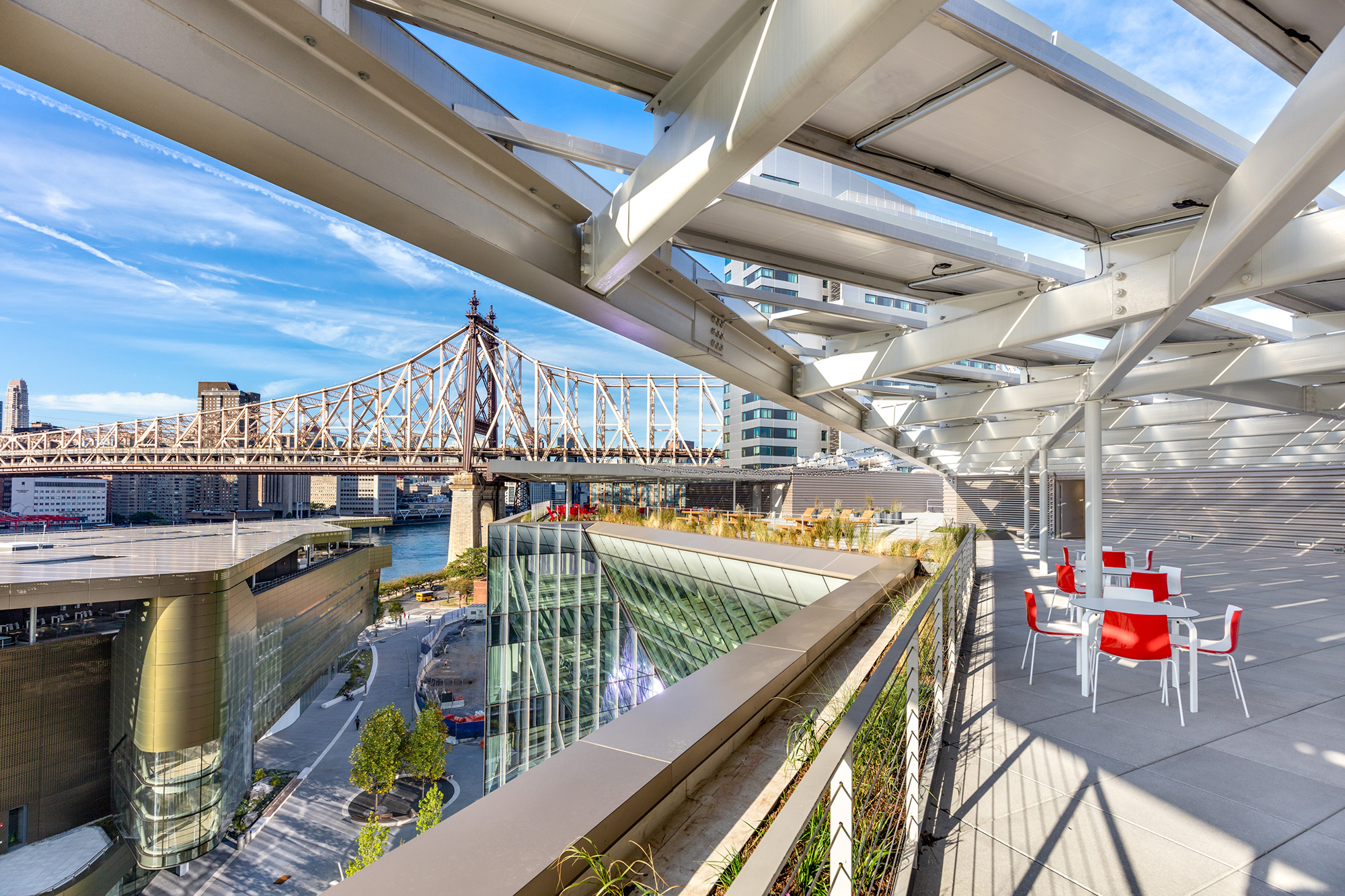 © Nic Lehoux
© Chris Payne/Esto
Our Company
MAG Partners is a woman-owned, WBE-certified, urban real estate company with decades of experience developing impactful, iconic, large-scale projects.
Led by MaryAnne Gilmartin, together the MAG Partners team has successfully designed, built and operated over seven million square feet of office, residential and mixed-use projects, including over 2,000 units of housing, with a total value of over $4.5 billion. Our current multi-million square foot development portfolio includes three multifamily rental buildings and a ground-up commercial development in Manhattan and a master plan redevelopment in Baltimore.
We believe and have proven that principles of beauty, diversity, inclusion and sustainability create great places with lasting value for our partners, investors and communities.
Our Record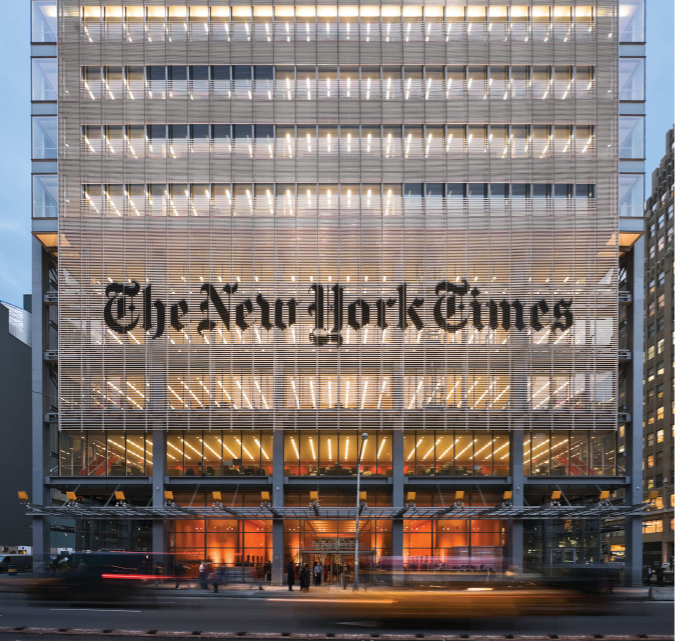 New York Times
The New York Times Building is an office building in midtown Manhattan developed in partnership with The New York Times Company. The building was designed by Pritzker Prize-winning Italian architect Renzo Piano and was a driving force behind the redevelopment of 42nd Street.
New York by Gehry
When New York by Gehry was completed in 2011, this 896 unit building—dubbed "Frank Gehry's Love Letter to New York"—was the tallest residential building in the Western Hemisphere. The building was a catalyst for the transformation of Lower Manhattan into a 24/7 mixed use community.
Tata Innovation Center
The Tata Innovation Center is a first-of-its-kind office space for tech innovation. Designed by acclaimed architects Weiss/Manfredi and located on the cutting-edge Cornell Tech campus on Roosevelt Island, the building brings together industry and academia to spur innovation in the digital economy.
Barclays Center
Barclays Center, a state-of-the-art sports and entertainment venue in the heart of Brooklyn, is the centerpiece of the Pacific Park Brooklyn master development. A creative collaboration with music legend JAY-Z, the arena was designed by SHoP Architects and is credited with revitalizing the surrounding area and bringing professional sports back to Brooklyn.
Pacific Park Brooklyn
Pacific Park Brooklyn is an eight million square foot master plan development that includes 14 mixed-income residential buildings, commercial, and retail space. When completed, Pacific Park Brooklyn—groundbreaking in its scale and ambition for the borough—will span eight acres and cover the Vanderbilt Rail Yard. Pacific Park's first four residential buildings were designed by SHoP and COOKFOX Architects and opened in 2017.
Metrotech Center
MetroTech Center is a $1.5 billion, 7.6 million square foot commercial, academic, and high technology complex on a ten-block, sixteen-acre site that was developed, leased and operated by members of the MAG Partners team. Critical to kickstarting Brooklyn's revival, MetroTech transformed a dilapidated downtown into New York's third-largest business district, bringing more than 22,000 jobs to the neighborhood.
Our Expertise
MAG Partners pairs institutional know-how and experience with a creative and nimble approach to deal-making. We strive to create great spaces, deliver superior service and construct projects that build upon the fabric of their surrounding communities.
Acquisitions & Capital Markets
MAG Partners utilizes its creativity and deep relationships to source and structure unique and valuable projects. Grounded in comprehensive real estate knowledge and experience, the MAG Partners team pairs expert project evaluation skills, from site evaluation and zoning analysis to political risk assessment, with access to project structuring and underwriting capacity, sourced from long-term relationships with institutional investors and lenders. In November 2020 MAG Partners formed a non-exclusive joint venture with the real estate investor Safanad to pursue urban real estate projects, primarily in the New York area. The venture will act as a general partner as it acquires properties and sites for both ground-up development and active management.
Portfolio & Asset Management
MAG Partners is comprised of a team of highly seasoned asset managers whose experience includes operating over 20M square feet of commercial, residential, retail and hospitality space at Forest City Realty Trust and Mack-Cali. The team's expertise includes the full range of management capabilities, from budgeting and financial analysis to leasing, marketing, and property management. MAG Partners' unique approach focuses on creating exceptional relationships with all constituencies – from tenants and vendors to investors and lenders – leading to long-term partnerships with the parties critical for maximizing the value of each asset in the portfolio.
Development & Construction
MAG Partners has successfully designed and built over seven million square feet of office, residential and mixed-use projects, including over 2,000 units of housing, with a total value of over $4.5 billion. The team brings a comprehensive, end-to-end skill set to development, enabling MAG Partners to manage projects from ideation to steady state management and exit. The MAG Partners team has spearheaded some of New York City's most transformative masterplan developments and takes pride in its human-centric approach to transforming neighborhoods and making markets.
Public-Private Development
The MAG Partners team has decades of experience executing successful public-private partnerships and bringing to life transformational masterplans. Members of the team have been relied upon by New York City and State governments to produce development and infrastructure projects that deliver benefits to the community, including high levels of MWBE participation and quality permanent and construction jobs, with a special emphasis on local hiring. MAG Partners has a dedicated and experienced in-house lobbying capability, giving MAG Partners access to policymakers in New York City and Albany – a unique advantage for New York projects. A core capability of the MAG Partners team is its expertise in developing community support and achieving successful public approvals for projects. As experts in New York City Uniform Land Use Review Procedure (ULURP) and New York State General Project Plans (GPP), MAG Partners has vast experience entitling projects and navigating complicated regulatory environments.
Our News
December 5, 2023
South Baltimore
By: Kevin Lynch – Today, the Baltimore Peninsula development team announced a new retail tenant coming next year called The Exchange. This "multi-vendor goods and services retail space"…
View
December 1, 2023
JV secures $95M construction financing from Bank OZK for luxury 23-story residential tower set to open in Turtle Bay in 2025 NEW YORK, Nov. 30, 2023 – MAG Partners and…
View
December 1, 2023
Commercial Observer
By: Brian Pascus – Bank OZK is providing $95 million in construction financing for the deal MAG Partners and Safanad have formed a joint venture with Global Holdings…
View
More News