December 23, 2021
CityRealty
MAG Partners celebrates topping out of first NYC project; COOKFOX-designed rental to bring 480 mixed-income apts to Chelsea
Just south of the slow-as-molasses and desperately needed metamorphosis of Penn Station, the area once known as the 'Fur District' is transforming into a vibrant mixed-use community. 2021 began with the opening of Moynihan Train Hall, the transformation of Farley Post Office into an airy, welcoming train station. Plans are moving forward for the Penn District, the transformation of the area around the much-maligned Penn Station that will also bring aesthetic and infrastructure improvements to the station itself.
A few blocks south, construction has topped out at 235 feet high and 22 stories at 241 West 28th Street, a 400,000-square-foot through-block development between Seventh and Eighth Avenues. MaryAnne Gilmartin, Jeff Rosen, and Susi Yu of developer MAG Partners, as well as Rick Cook and Brandon Specketer of designer COOKFOX Architects, were on hand to mark this milestone, which puts the building well on its way towards its target completion of late 2022.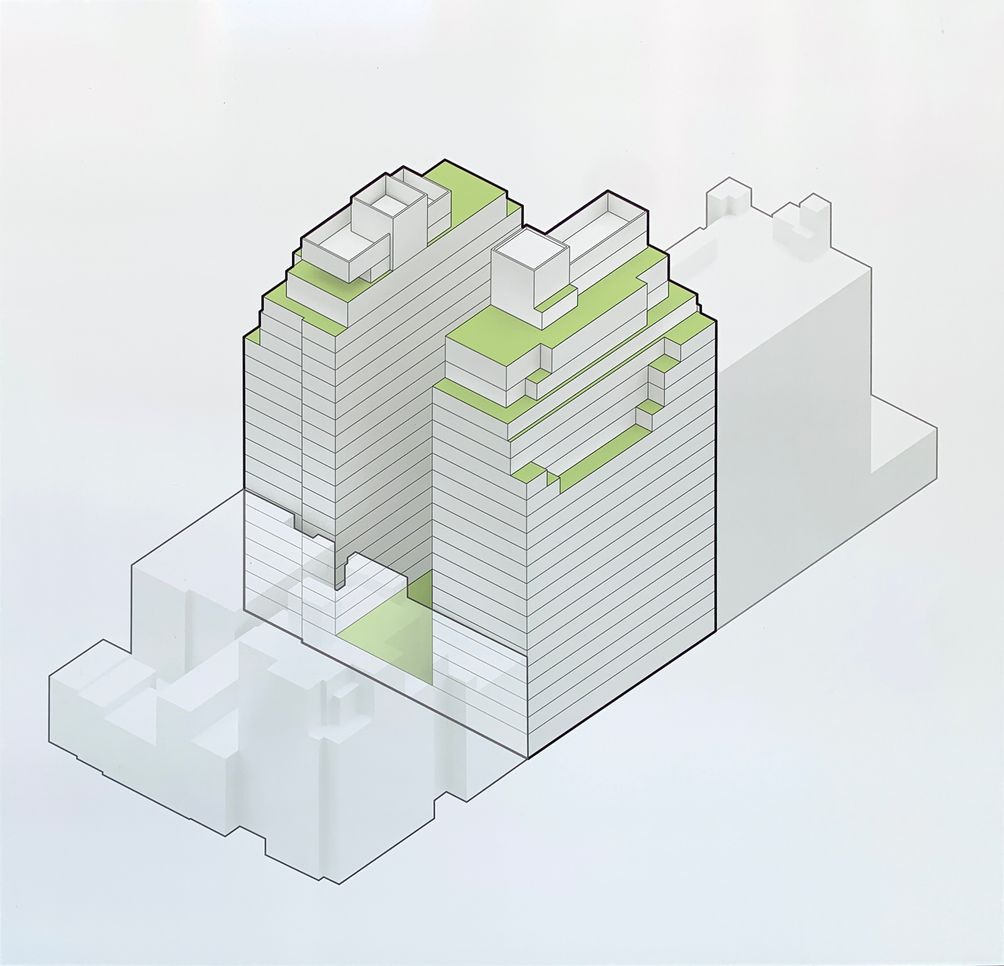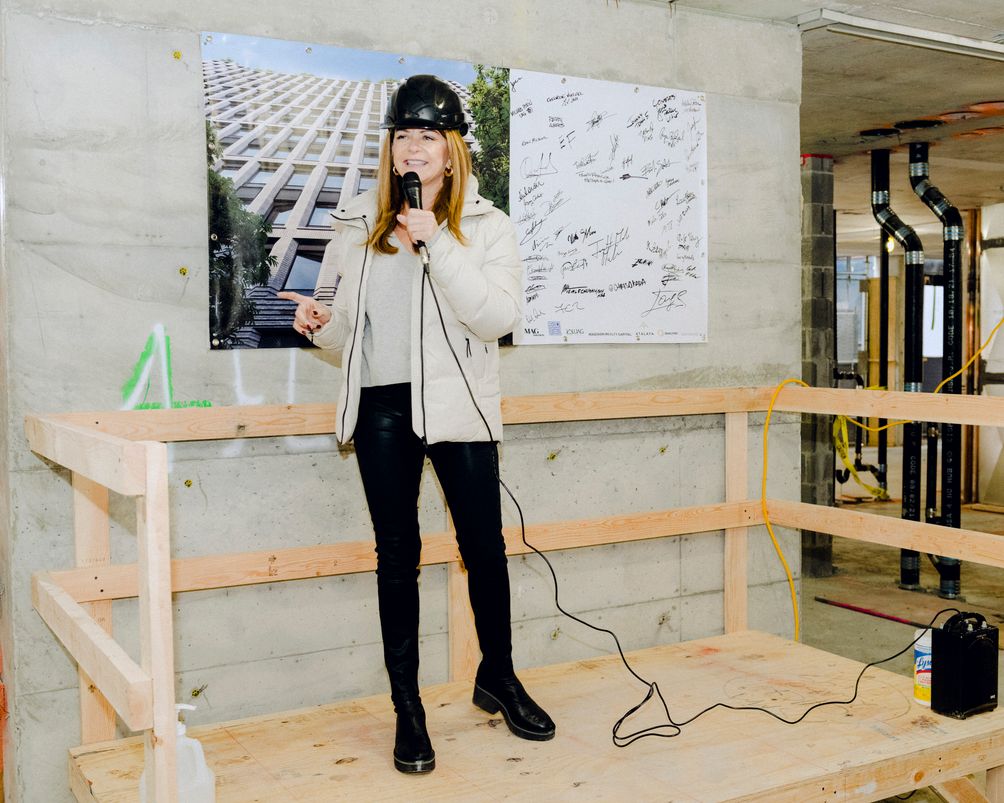 The project will comprise two 22-story towers, individually fronting West 28th and West 29th Streets, and a private courtyard in between. There will be approximately 8,500 square feet of retail space on the ground floor, and apartments on all floors above. As part of the Affordable NY program, 30 percent of the units (or approximately 144) will be permanently affordable to low- and middle-income New Yorkers. Permits filed in September 2019 show that amenities will include a children's playroom, pet spa, fitness rooms, bike room, lounge, and pool.The project is targeting LEED Silver certification, and COOKFOX is well known for its work relating to sustainability and occupant wellness. Released renderings showing details of 214 West 28th Street's facade show the building will have a planted canopy above the entrance, beautifully-articulated brickwork, and deeply-inset windows with chamfered surrounds to augment views. Additional outdoor offerings will include a central courtyard and garden, as well as a series of terraces and rooftop gardens with views of Midtown, Lower Manhattan, and the Hudson River. Examples of the firm's commitment to biophilic design include 550 Vanderbilt Avenue, 150 Charles Street, Google's expansion in Hudson Square, and a nearby condo development at 39 West 23rd Street.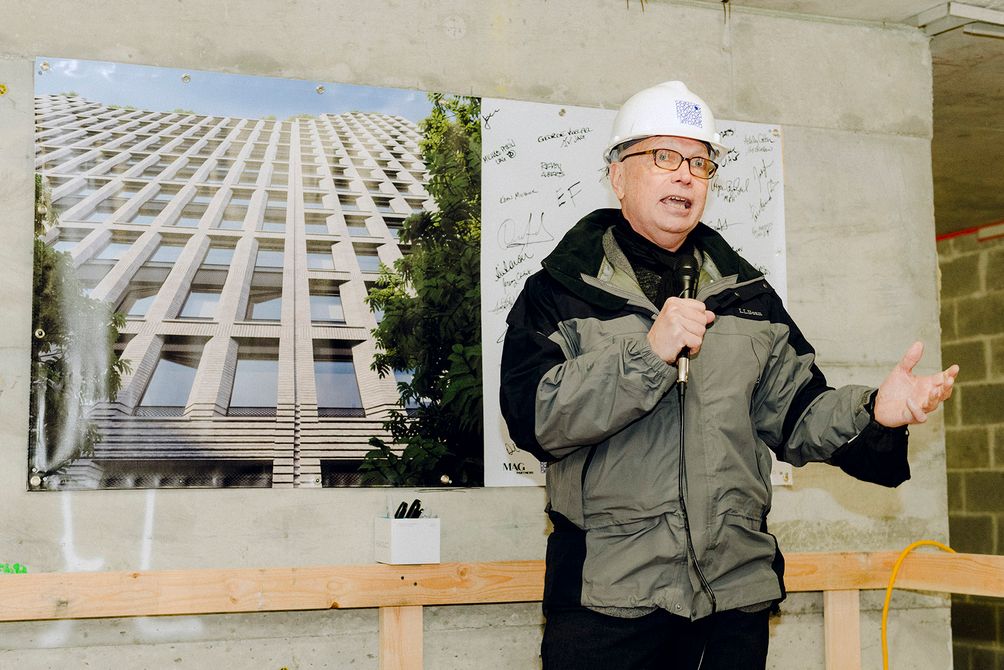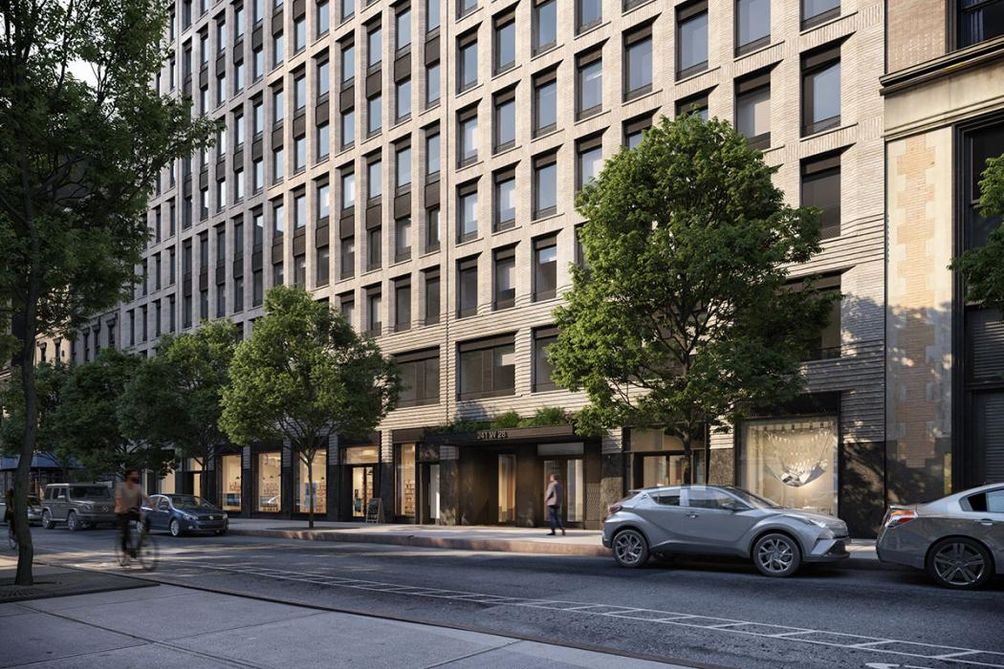 "We have never met a surface we haven't wanted to plant green" — Brandon Specketer, COOKFOX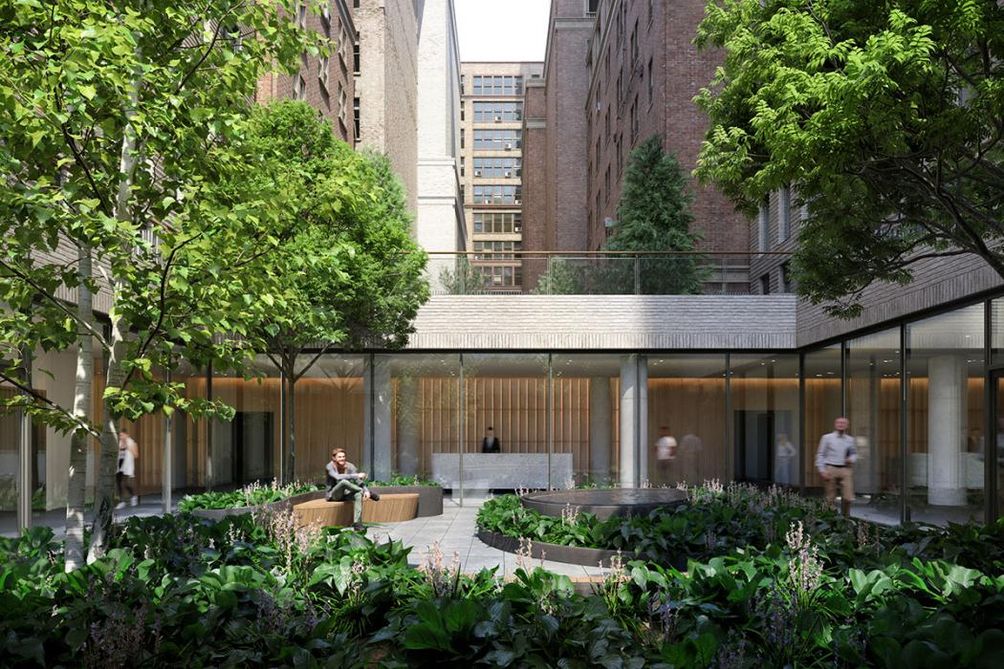 The new building is being developed in a joint venture between MAG Partners (led by Ms. Gilmartin), Safanad, Atalaya Capital Management and Qualitas. The lot was previously owned by major parking landlord Edison Properties and was acquired by MAG Partners in December 2018 by way of a 99-year ground lease.
The property had long been slated for development, and a 2011 rezoning allowed for new residential uses to breathe new life into the shrinking Fur District. Fast-forward nearly a decade later, the acquisition of a $173 million loan from Madison Realty Capital allowed construction to proceed.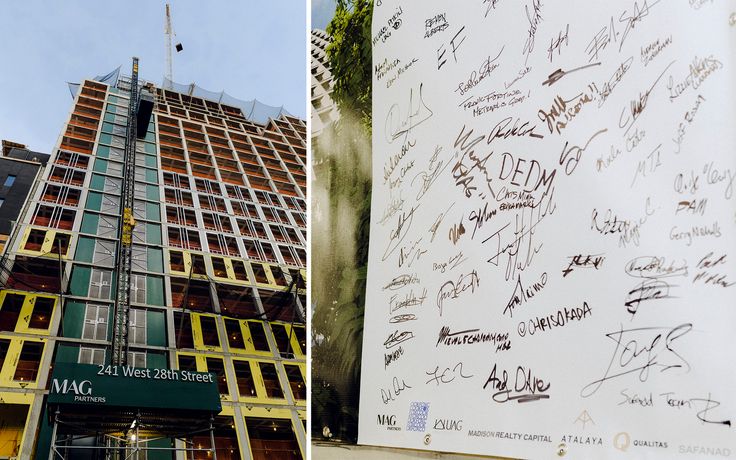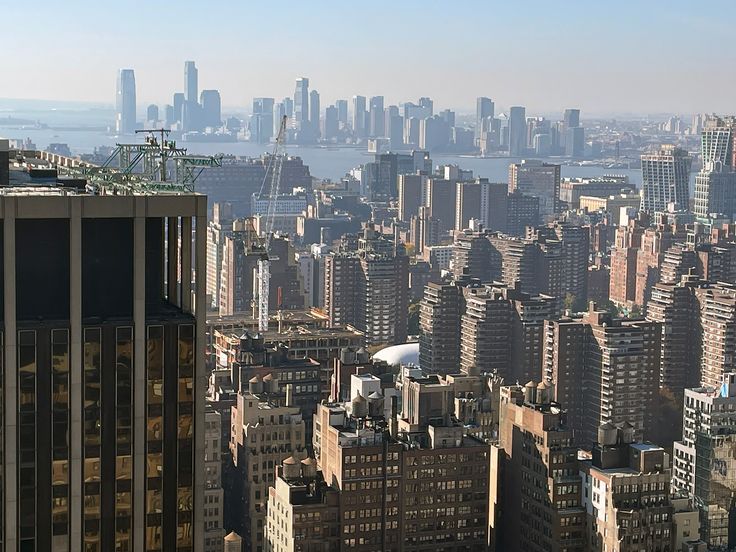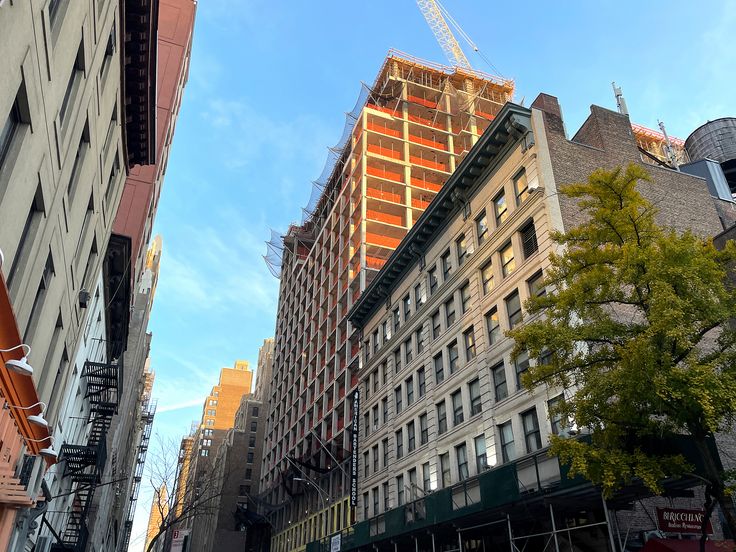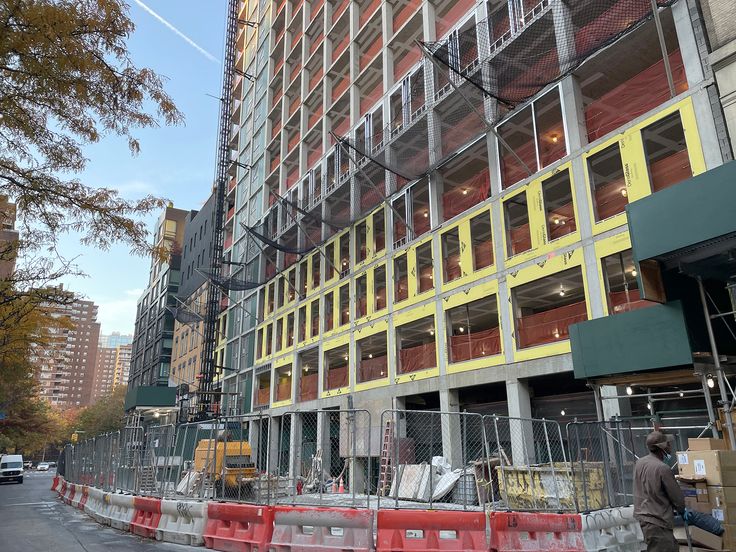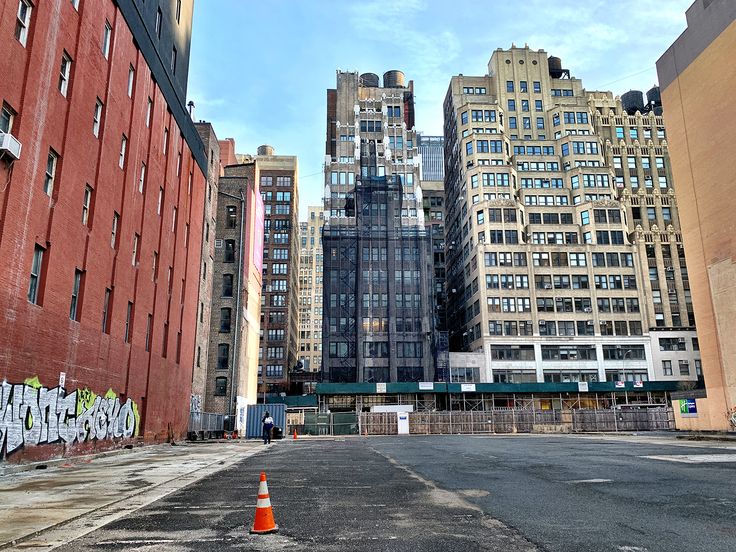 "As true believers in the future of New York City, we are thrilled to be able to begin construction on this innovative project that will bring mixed-income housing and hundreds of jobs at a critical time for the City." — MaryAnne Gilmartin, Founder and CEO of MAG Partners
"This marquee 480-unit multifamily rental building, located within a few blocks of Hudson Yards and other prominent tech tenant expansions on the west side, will be one of the only new multifamily rental projects built in Manhattan in the next few years," said Josh Zegen, Co-Founder and Managing Principal of Madison Realty Capital. "We were pleased to fill a void which would customarily be financed by conventional banks, and provide our flexibility, certainty, and conviction."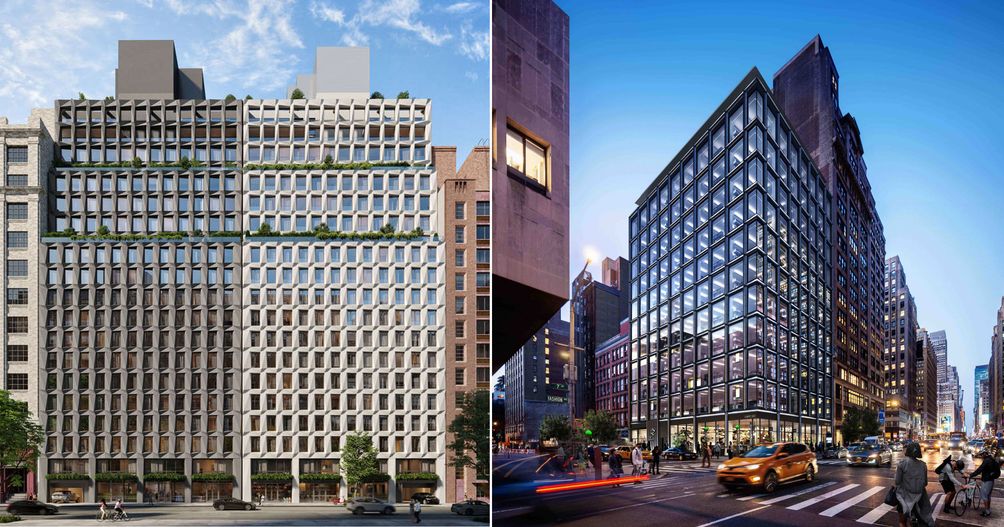 241 West 28th Street is taking shape in what is rapidly becoming a central live-work-play community. The site is a few doors west from Maverick Chelsea, an eye-catching new building where current availabilities start at $1.5 million. Around the corner, MAG Partners and COOKFOX have teamed up again to transform 335 Eighth Avenue, an affordable housing cooperative, into a 200-unit building with commercial space, including a grocery store.
These projects will provide much-needed affordable and market-rate apartments to a central Manhattan location within walking to distance to thousands of office tenants in Midtown, the Garment District, Chelsea, and Hudson Yards. Facebook is set to occupy the office space in the James A. Farley Building, and industry giants like Apple, Google, and Amazon are among the firms embarking on expansions nearby. The area has also seen a commercial building boom over the past few years with developers undaunted by the pandemic and growing work-from home arrangements. Around this building alone, Fashion Institute of Technology is planning a multi-layered glass academic building designed by SHoP Architects across the street, and construction is winding down on 28&7, a sleek new commercial tower designed by Skidmore Owings & Merrill.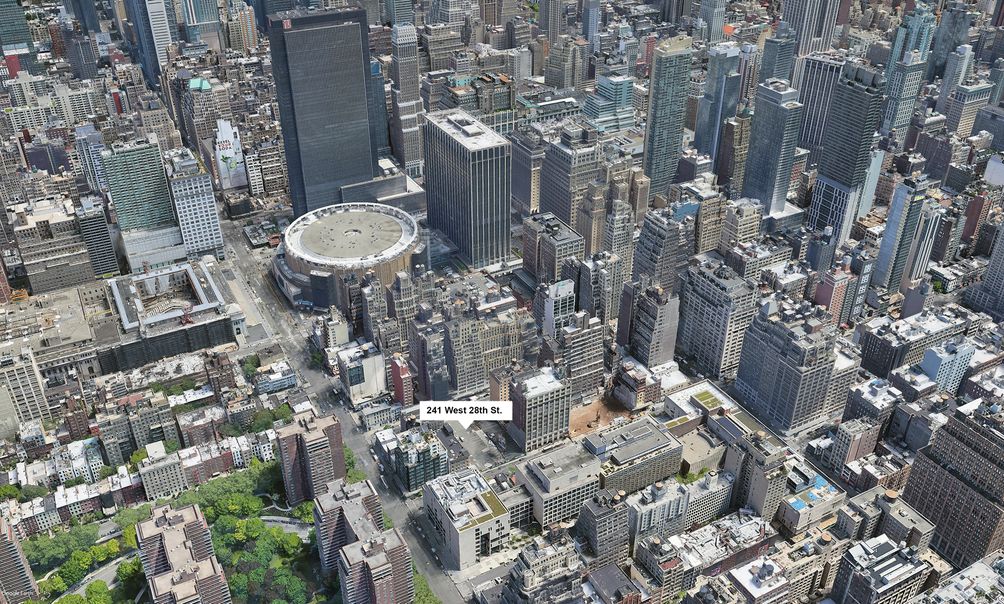 "As a firm, we continue to believe in the future of cities as places where the world's most talented and creative minds congregate – we expect New York City to continue to lead the way on that front and the Chelsea neighborhood to strengthen its attributes as a highly desirable place to live, work and play. We are excited to commence building this project." — Mark Fischer, Global Head of Real Estate at Qualitas
The site is also a stone's throw from the new Penn District plan set to transform the decrepit Penn Station and the surrounding area. Andrew Cuomo called for a new business district of 10 skyscrapers to be built, and for using the money from those buildings to finance much-needed infrastructure upgrades. More recently, Governor Hochul has called for revisions of the plan, saying, "It's time for a Penn Station that meets the needs of New Yorkers." Her vision calls for the same number of buildings, but not as dizzyingly high as the supertalls previously proposed. It also calls for 540 permanently affordable housing units among the 1,800 new ones proposed in the plan, as well as eight acres of public space and a plaza that would limit car traffic.
It is unclear how Madison Square Garden would fit into all this. The arena was granted a 10-year permit in 2013 so the owners could find a new home; eight years later, ownership has not revealed plans for that, but did announce that they had signed a lease for a 428,000-square-foot corporate headquarters at Penn 2, one of the new office towers in the Penn District. Some critics say that moving Madison Square Garden would let natural light into Penn Station and improve conditions from a safety standpoint. Governor Hochul's plan calls for keeping Madison Square Garden where it is, but requiring the Hulu Theater to be demolished to accommodate a grand entrance to Penn Station.
View Source